cold email
How LinkedIn Helps You Get Better at Sales
Interacting with LinkedIn creators is one of the best ways to improve your cold email skills. Here's how.
What if I told you a secret to getting better at writing cold emails is already at your fingertips?
If you're in sales, I'm guessing you're on LinkedIn often.
Interacting with others on this social media platform is one of the best ways to practice your sales skills.
For example, when you're writing a cold email, your goal is to start a conversation. The aim is not to ask for commitment or pitch your product immediately.
Engaging with others on LinkedIn is similar. You're initiating a conversation, like walking up to a stranger at a party. Apply this thinking to your daily LinkedIn use, and then practice!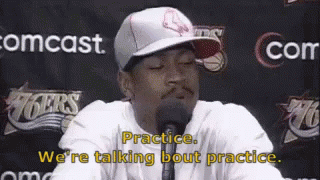 Here's why commenting on LinkedIn creator accounts, specifically, (those with 50k or more followers) can help us improve at sales:
These creators are bombarded daily with hundreds of comments on their posts. They only reply to a few of them.
It's somewhat similar to an executive's inbox.
When those creators do reply, it's usually because:
You raised an insightful question with a well-intentioned tone (i.e., no snark or tones that may appear manipulative, unfair, etc.)

You added a relevant point of view or story that emphasizes a point in their post.

You made them laugh or you made a connection with them on a personal level.

You acknowledged where you agree but respectfully shared a different point of view.
We're trying to achieve the same goal with our sales emails: a positive response amidst competition for attention.
Why not practice those skills on your favorite >50k creators? Test, learn what works, and apply these learnings to how you capture attention with your sales emails.
Other tips for engaging with creators on LinkedIn:
Aim for brevity (like in a cold email) but say more than 12 words. These comments will have twice the impact (according to Richard van der Blom).
Add to the conversation, try not to take away, minimize, or distract from their post's core topic.
This may initially seem silly, but make sure you read their post. We tend to skim text as humans naturally. If you want to engage thoughtfully, be sure to actually read their post.
Bonus: If you do get a positive reply from a creator, you'll likely receive an influx of connection requests. Getting noticed on LinkedIn is a win.
Extra bonus: Lavender Anywhere works … anywhere. Use this feature to coach you while writing your LinkedIn posts and comments. Copy and paste your text into the window (seen below), and our email coach will identify how to improve your message.
Not using Lavender? Try it for free to use Lavender Anywhere or our email coach in your inbox to help increase reply rates.
PS. I'm not a >50k creator (yet). I reply to most comments, so I'm not a good test case. 😉