job search
How I Used Lavender To Land a Job in SaaS Sales
Email writing can be a challenging and stressful part of the job search. Lavender is free for job seekers for this reason. Here's a story of how a recent grad used the tool to land his first SaaS job.
We've all been jobless or searching for the next gig at some point, right?
Whether you were a wide-eyed youngster right out of college, in between jobs, or part of the unfortunate circumstances of layoffs, the job search is never easy.
In my case, I was part of the first group. Straight out of college and thrown into the wild west of the job market. I had a degree in hand, a chip on my shoulder, and no clue how I wanted to start earning a living.
While I had the privilege of a business degree, I needed to figure out where to apply that knowledge. So I began the search.
It wasn't long until a friend who was an SDR (sales development rep) recommended I look at SaaS sales.
Unbeknownst to me then, SaaS was a real thing and not a made-up tech word. Ok, it may be a bit. It describes a company working in the "software as a service" industry.
I fell in love with the idea of jumping into sales and began applying to every SDR job posting.
In Comes My Saving Grace, Lavender

I quickly began getting first-round interviews and was elated at all the opportunities I was getting. As my search narrowed down, I got an email from a hiring manager at one of the top companies I wanted to join.
The email stated I had passed the second-round interview, but I had to submit an assignment to get to the final round. Here's where my journey with Lavender began.
The assignment included a variety of tasks, but the one that caused me the most issues was the email outreach.
I had to find four executives at companies who fit the target prospect's mold and draft separate emails to each. The emails needed to pitch the executives on the product and ultimately try to book a meeting with them (or generate interest).
This task was a problem for me because the only time I had ever sent emails was in college, when I would email a professor to ask for an extension on an overdue paper! 😬
While that is a slight exaggeration, I had never worked through the fundamentals of a "good email." Not to mention, it wasn't just that I had to write an email. The email was a deciding factor in my interview process.
I scoured the internet to figure out how to write the best outreach email. I searched through YouTube, friends, and family, and eventually took to LinkedIn, where I came across Lavender, an email writing assistant that could help this struggling kid land a job.
How I Used Lavender
The first thing that got my attention when looking into Lavender was the bolded text that read, "Lavender is free if you're a student, jobseeker, or bootstrapped entrepreneur. Just email our team, and we'll upgrade you until you are fully employed or making steady revenue."
With only a one-week deadline for my assignment, I quickly emailed the Lavender team and got access in under 24 hours.
I installed the simple Chrome extension, hooked it to my Gmail account, and started writing. I wanted to test my writing skills first to see where the email assistant would rank my email.
It's safe to say I got a HORRIBLE score in Lavender — at first. I quickly realized I needed to let the tool do what it does best and let it coach me. The email assistant gave me a full-scale breakdown of what needed fixing in my email, from sentence structures, tonality, and even personalization.

The writing tips on my email draft helped me convert my email score from 41 (bad, I know) to 86 in under five minutes. I then had a great email that was crisp, personalized, to the point, and overall just a well-put-together cold email.
I took Lavender's advice from the first email and used it to write my following three emails. Each time I wrote the first draft of the next email, my score improved, and I quickly began to see the patterns of what made a stellar email.
After careful review, I submitted my assignment to the hiring manager and heard back in less than three days that it was accepted and impressive! The feedback I received was that even with no prior experience (let alone cold outreach experience), my emails were exactly what they were looking for from an SDR.
(Thanks, Lavender).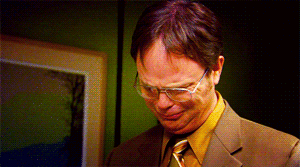 By now, you can probably guess that I got the job!
Where I Am Today With Lavender
Fast forward under a year, and I am still rocking and rolling with Lavender in my daily workflow. I have consistently been a top performer in my global company and hit promotion deliverables rapidly.
I'd like to thank Lavender for my success in generating leads through email outreach.
For an SDR, outreach is the backbone for any rep working in SaaS, which means sending cold emails. With Lavender, I can ensure my emails are always up to par and that I'm putting myself in the best position possible to garner attention and connect with my prospects.
SDRs always look for ways to speed up their workflow and save time. With so many helpful features within the Lavender Chrome extension, getting all the necessary information is extremely easy without leaving the inbox.
Whether you're a job seeker, an entrepreneur, in sales, or simply someone who wants to write more effective emails, there is an AI email assistant out there to help you do it, and its name is Lavender.
---
Author bio: Luke is an author, strategist, and creator of multiple online businesses in the SaaS space. He writes about tech at LukeLovelady.com and currently works as an SDR at BlueOptima.